Helppie-Schmieder: The case against satire in serious news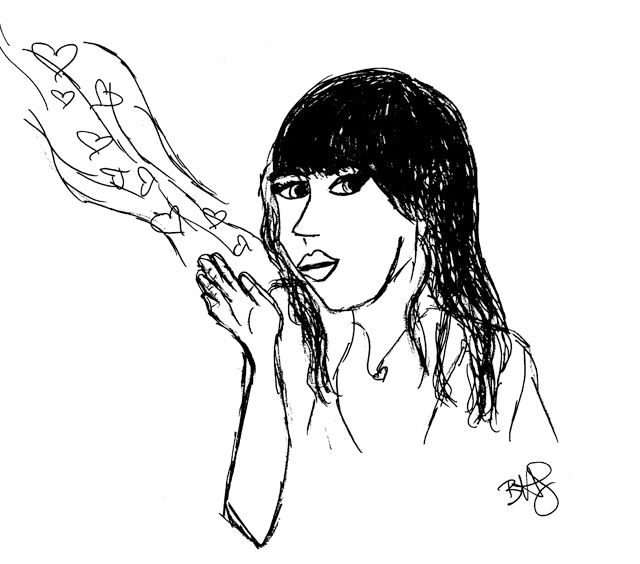 Correction Appended
Last Tuesday night while taking a drunken stroll down Sheridan Road, I noticed a commotion around Cahn Auditorium. I tucked my gin in my fanny pack and stumbled through the front door, only to find out someone named Rod Blagojevich was speaking that night.
The name rung a bell.
During his speech Blagojevich kept telling us to release all the tapes, which confused me because usually when you make a porno with a staffer, that's the last thing you want (learned that from working for John Edwards).
Even though the event was titled "Ethics in Politics," Blagojevich seemed less concerned with ethics and more concerned with the media. He insisted newspapers take things more seriously. After all the media is just as much about the people who follow the news as the people who make the news.
Sometimes a difficult concept to grasp.
All I know is the media is the most unbiased, accurate and trustworthy institution in America, narrowly beating out Congress. The media is so well respected that most Americans look to the media when seeking news.
Earlier this week, the Pew Research Center published a survey about just how Americans get their news. Fifty percent read news from a local newspaper. So for the half of you reading this, does anyone know the answer to 26-Down (our origins, nine letters)? "God" doesn't fit.
Look, one way the media can improve upon its already indisputable legitimacy is to take steps to eradicate sarcasm. One company from Michigan is trying to help.
Earlier this year SarcMark patented and trademarked a symbol used to identify sarcastic writing. (I'd show you, but it costs $2 to download.) Similar to Internet shorthand "/s," the SarcMark symbol helps make things easier for the reader to understand.
I completely agree with this mission. Why should readers have to decipher (let alone think!) about the tone of the pieces they're reading? /s
The other day I picked up a newspaper called "The Onion" and read a story titled, "Sierra Leone Diamond Miner Devastated By News Of Broken-off Engagement."
Deplorable.
Are the writers trying to be funny? Because if they are, it's not funny. And if they aren't, then they've reached a new level of offensiveness.
The bottom line is this: News in the U.S. should be serious and informational. When the media starts digressing from that highly respected standard, we start resembling democracy-haters from the Middle East.
Let me explain.
Last week a writer named Abdo Khal from Saudi Arabia won the International Prize for Arabic Fiction. Putting aside my qualms with fiction as a legitimate literary form (and my skepticism that Middle-Easterners do anything but work for al-Qaeda), I looked into the details. Khal won for his book "Spewing Sparks as Big as Castles," a story about the excessiveness of palace life, which GulfNews described as "painfully satirical."
I immediately looked up "satire" on Wikipedia. And for those of you who don't know, satire is a way to reveal human "vices, follies, abuses, or shortcomings."
Sometimes a difficult concept to grasp. /s
Weinberg junior Brenna Helppie-Schmieder can be reached at [email protected]
The original version of this column incorrectly identified the author of "Spewing Sparks as Big as Castles." His name is Abdo Khal. The Daily regrets the error.