1800 Club closes before lease officially up, plans for space unknown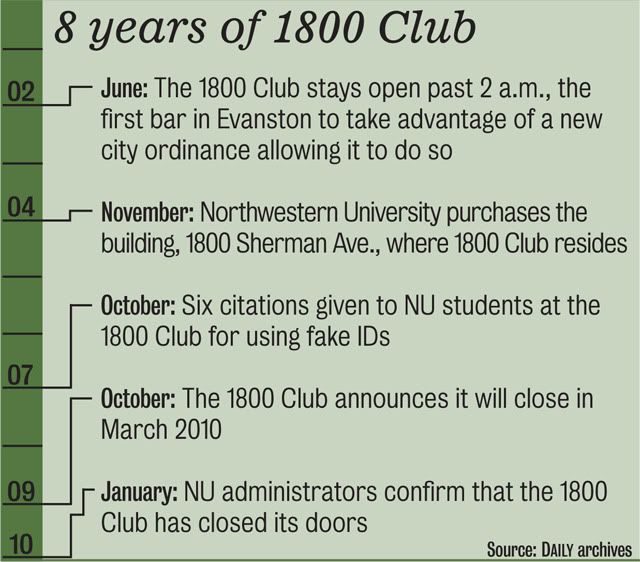 The 1800 Club, the bar commonly known as "Hundo" to Northwestern students, has shut its doors, said Vice President for University Relations Al Cubbage.
The bar, which was housed in the NU-owned building on 1800 Sherman Ave., was vacated by its operators the first weekend of January, Cubbage said, adding that the bar "appeared to be closed for now." The bar's lease with NU runs through the end of February. After that, the University will have complete control of the bar's space. Cubbage said he could not comment on why the bar's operators chose to vacate the space prior to the lease's end and if the owners planned to re-open in a new location.
"We have not made any decision what the space will be used for," Cubbage said. "Once the lease actually does expire and we take possession of that space, we will take a look at it and see what the options might be for it."
Cubbage said the University has no intention to lease the space to another bar operator.
The University purchased 1800 Sherman Ave. in 2004 and uses the building's space to house several of NU's information technology offices as well as the office for the history department.
The bar's operators could not be reached for comment. Until its close, the 1800 Club was the bar located closest to NU's campus.
– NATHALIE TADENA