Introducing The Daily's winter columnists
Monday: David Moss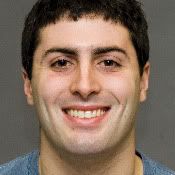 I'll admit it. I was worried returning as a columnist would interfere with my strict Call of Duty regimen. I realized, though, coming back for another quarter would by definition make me twice the columnist I was before. My column 2.0 will feature surprising plot twists (I've been dead this whole time), sweeping romance (look out, lady columnists) and my old columns will be re-released with dramatically improved special effects.My column will answer life's eternal questions: What's the difference between wakeboarding and waterboarding? Why do laws against hangings have the most loopholes? Who really let the dogs out? How can a door be a jar if it's already a door?I want to write a column that makes people strongly consider laughing and then decide against it. I want to get more comments on The Daily's Web site than Jill Mahen writing about blackface. I want to make my columns too true to be good. I expect about three of them to be readable. The others will make great paper airplanes, impromptu wrapping paper and tri-corner hats. So sit back, relax, turn off your brain for a few minutes and read up. (Or down if you don't want to read my column backward.)
Tuesday: Dan Schufreider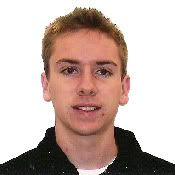 I am a junior here at Northwestern. I am a history major and a B.I.P. minor, and thus I have absolutely zero journalistic experience. I'm from the western suburbs of Chicago and went to Catholic school all my life until I got to NU. Coming from that sort of homogenous and conservative background, arriving on campus was a bit of a culture shock to me, but I quickly grew to love my new surroundings. I joined a fraternity, got a work-study job and tried to get involved on campus and meet new people. My friends love to make fun of my Midwestern demeanor and that I had never met a Jewish person before arriving on campus. I would say my political opinions are pretty middle-of-the-road, though maybe a little left-leaning as a result of my time at NU. In my column, I would like to focus on current events and politics, while trying to inject my own goofy sense of humor into my writing. Also, I am currently studying abroad in London for Winter and Spring Quarters.
Wednesday: Jordan Fein
Jordan Fein is a very loud, opinionated and reasonable (yes, it is possible, haven't you ever watched Bill O'Reilly?) junior at Northwestern majoring in political science and American studies.In the summer of 2002, Jordan won the Maryland State Junior Tennis Championships, Boys 12-and-Under division, and it has been pretty much been all downhill from there. When he is not reminiscing about his fleeting moment of glory, Jordan exercises his duties as president of the College Democrats, member of the Political Union and research assistant in the political science department.Jordan usually pays attention in class, sometimes goes to office hours and mostly lets other people talk in discussion sections, unless he senses the topic could in any way be linked to politics. Shakespeare wrote Hamlet, Hamlet rambled on in soliloquies… who wants to talk about whether the filibuster is still necessary in contemporary politics? In his spare time, Jordan enjoys listening to music, traveling (to and from the fridge) and dabbling in Mario Kart.
Thursday: Nate Carroll
When I was younger, I was bitten by a vampire, a werewolf, a zombie and a radioactive spider. Fortunately, they all kind of canceled out, and now I'm something resembling normal. I invented the high five, and when I grew tired of its popularity, I invented the psyche high five. My favorite rapper is The Game, my favorite videogame is MLB: The Show, and my favorite TV show is still undecided, but I really like 30 Rock. I drink responsibly, but I dance irresponsibly. I was chosen by my high school class to receive the coveted and paradoxical "least likely to be voted on for anything" award. I ghost-wrote the Declaration of Independence for Thomas Jefferson, as well as all the works of the Notorious B.I.G. My two greatest fears are fear itself and tautologies. My goal in life is to buy Alaska and give it to Canada. I'd also like to eat my weight in marshmallows. Or better yet, the weight of that guy in The Blind Side. I'm a student at the best university in the world, and in my spare time I also attend Northwestern. I'm majoring in political science, which isn't funny at all.
Friday: Brenna Helppie-Schmieder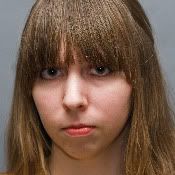 Brenna Helppie-Schmieder is an undeclared junior leaning toward a BA in Gender Studies who is not yet 21 years old. She read that Daily Northwesterner newspaper one time but mostly only looked at the pictures (advice: add more pictures!). She's not here to make friends; she's here to be America's next top model.Brenna took Fall Quarter off from school to study abroad in Texas. She held an internship at her grandparent's house as a maid. Her life's philosophy is, "Stop philosophizing and get a life!" Twenty-five percent of Brenna's childhood was spent repeatedly watching The Parent Trap. It is the direct cause of Brenna's optimistic outlook.After being notified that she would be a columnist, Brenna had to read The Daily's ethics code. It said something about not being allowed to accept gifts. Brenna wants her readers to know she is flexible when it comes to ethics, and in general.