Search for freshman continues
UPDATE, Nov. 12, 5:04 p.m.:University Police have received no new information since announcing Communication freshman Trevor J. Boehm's disappearance yesterday, according to a university press release. Anyone with information is asked to contact UP at 847-491-3254. The entire press release follows at the end of this story.
—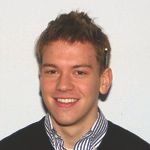 Despite repeated searches of campus and interviews with "the appropriate people," University Police has not had any luck finding a Communication freshman who went missing last Wednesday, university officials said Tuesday.
Trevor J. Boehm's parents filed a missing persons report Sunday, said Al Cubbage, vice president for university relations. UP began investigating as soon as the report was filed, he said.
Boehm hasn't attended class since last Wednesday, according to the statement. He also hasn't used his WildCARD at a dining hall or been seen at South Mid-Quads, where he lives.
Boehm's green Schwinn bicycle is also missing, and police have found no sign of it either.
University Police representatives declined to comment on the investigation and referred all questions to Cubbage. Boehm's sister, Ali Boehm, declined to comment on the family's behalf.
Childhood friend Sasha Puchalla struggled to find words to describe Boehm.
"He is just such a vibrant person," she said. "He is very caring and compassionate."
Puchalla, a Communication junior, has known Boehm since attending a conservatory for the performing arts together in Colorado. They remained friends after both enrolled at NU.
"We've been very close for years," Puchalla said. "He just really enjoys being around people and has a lot of fun with life in general."
Boehm attended NU during Fall 2007, living in Willard Residential College as a theater major, but left before the year ended, said Megan Kollbocker, who lived with Boehm in Willard. Boehm returned to Evanston at the beginning of the 2008-2009 school year.
Puchalla urged students with any information to call the police immediately.
"I would really like to implore anyone who has seen him to come forward and help us," Puchalla said. "There are a lot of people who care about him."
UP has also entered Boehm's information into a national police database and distributed pictures and information to Chicago-area media outlets. They also secured the assistance of the Evanston Police Department, which so far has only distributed a flyer to its officers.
The NU statement described Boehm as "white male, 5 feet 10 inches tall, weighing approximately 145 pounds, with brown hair and brown eyes" and a small birthmark on his right arm.
Weinberg freshman Kelly Kreft lives on the same floor as Boehm. She said that she had little interaction with him since first meeting him at the beginning of the quarter.
"He didn't have many friends in SMQ, but I think he hung around with a lot of the theater students," she said.
Kreft added that she was questioned by several police officers who were gathering information from students in SMQ Tuesday afternoon.
"It's really scary to think that someone could be missing without anyone (in the residence hall) realizing it," Kreft said. "I hope he's all right."
[email protected]@northwestern.edu
—
STATEMENT from Alan K. Cubbage, Northwestern University Vice President for University Relations, released at 4:54 p.m. Nov. 12:
The Northwestern University Police Department continues its investigation into the missing persons case of Trevor J. Boehm, a Northwestern University freshman who has been missing since late last week. University Police officers have interviewed students in the residence hall where Trevor lives, other friends, his family and other persons who may have relevant information. University Police also has searched the Northwestern campus and buildings on campus. In addition, University Police has contacted the Evanston Police Department and Chicago Police Department, as well as field information with state and national missing persons databases.
Northwestern University Police are following up on all leads received from the community, regarding possible sightings of Trevor or his bicycle, which also has been reported missing. None of this information has led to his being located.
Anyone with information that may help locate Trevor should contact Northwestern University Police at 847-491-3254.
The University remains in contact with Trevor's family. We continue to hope for the best in this difficult situation.